NVIDIA RTX 6000 ADA GENERATION GPU
Benchmark Test Results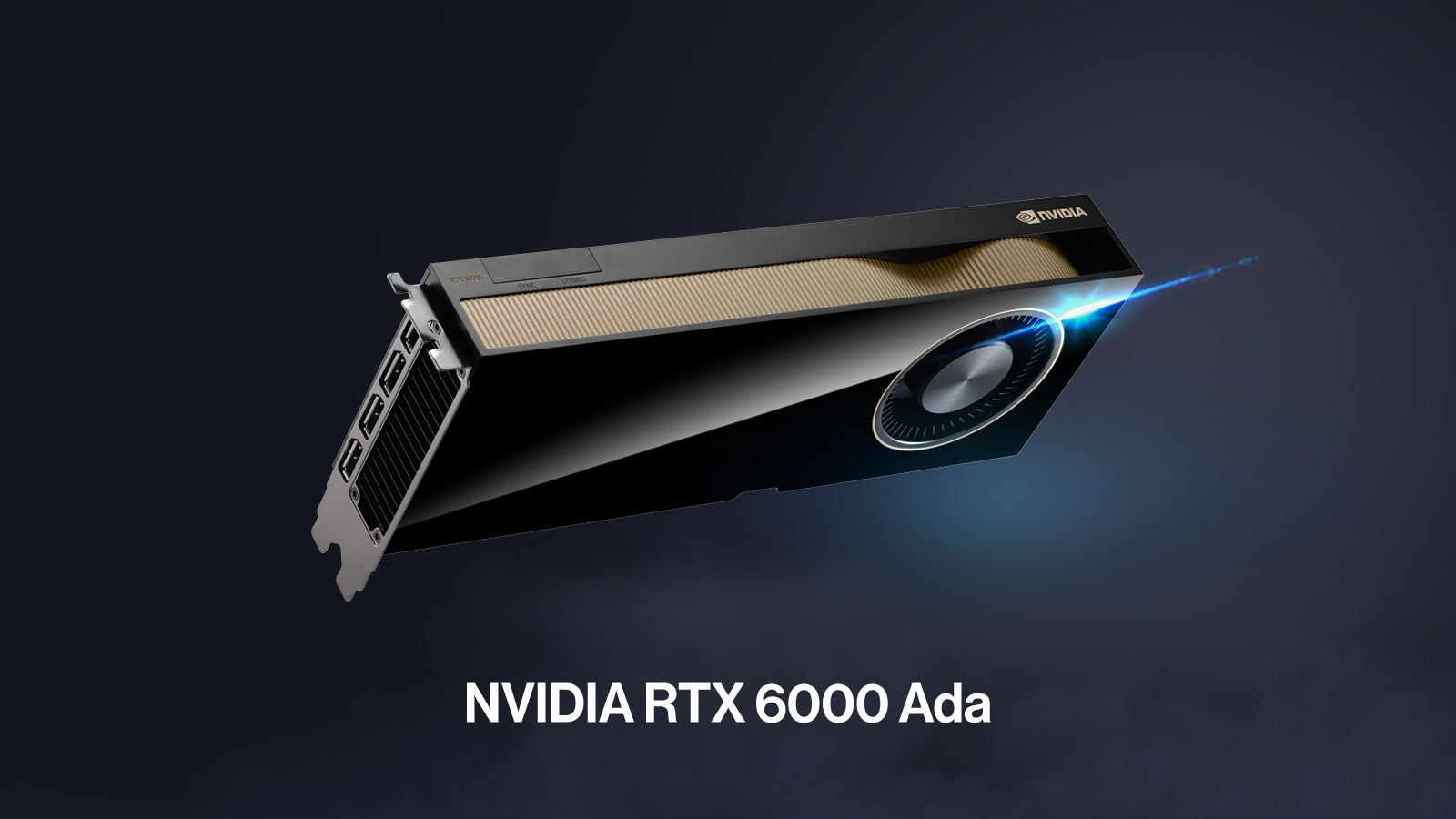 Over the past several months CCS has built a number of workstations with Nvidia RTX 6000 Ada 48GB GPU. Compared to their predecessor, the RTX A6000, the RTX 6000 Ada has approximately double the number of processors and offers impressive performance gains – more cores, faster cores, significantly larger L2 cache and increased bandwidth. However with a current price range of $7,500-$10,000 are these GPU really worth their high cost? We thought we'd find out.
We recently had the opportunity to have two (2) RTX 6000 Ada in-house and thought it an ideal opportunity to run several Benchmark tests. The results are revealing especially when taking into account the price differentials amongst the various models of GPU tested:
The Blender GPU Test measures the render capability of tracing samples per minute. It is interesting to note that a single RTX 4090 24GB GPU out performed an RTX 6000 Ada 48GB GPU by almost 10%.
The Octane GPU Test measures the general compute power of GPUs or combination of GPUs. This test revealed that four (4) older RTX 2080Ti 11GB cards out performed a single RTX 4090, A6000 and 6000 Ada GPU. Depending on what the User is looking to accomplish, this would be certainly a more economical choice.  We also noted that one RTX 4090 again outperformed single RTX A6000 &  RTX 6000 Ada.
The V-Ray 5 RTX Enabled GPU Test measures real-time ray tracing render speeds. Results clearly showed that the 6000 Ada GPU outperformed all other GPU in the test. Most impressive was the fact that two (2) RTX 6000 Ada offered more than 3x's the performance of two (2) RTX A6000.
More About the Nvidia RTX 6000 Ada Generation GPU:
The Nvidia RTX 6000 Ada is a dual-slot, full-height PCIe 4.0 workstation GPU with 48GB VRAM and 4x DisplayPort connectors. It looks virtually identical to its immediate processor, the RTX A6000. It combines 142 third generation RT Cores, 568 fourth-generation Tensor Cores, and 18,176 CUDA cores with 48GB of error correction code (ECC) graphics memory. Unlike the RTX A6000 it does NOT support NVLink so 2x GPU cannot be physically bridged together to create a 96GB memory pool. It does however support Nvidia's software SLI link allowing Users to take advantage of multi-GPU processing capabilities.
Despite the impressive performance gains, the RTX 6000 Ada are however, not well suited for all simulation tools and unlikely to perform well with those that require double precision. They're also overkill for the current generation of CAD and BIM software. In many cases, the much less expensive Nvidia RTX 4090 24GB GPUs are a better choice.
NOTE: The underlying functionality of these GPU is based on Nvidia's new Ada Lovelace architecture, named after the English Mathematician and daughter of renowned poet Lord Byron, Ada King, Countess of Lovelace who is credited as the world's first computer programmer.
The Right Solution at the Right Price
CCS has years of experience designing and building high-quality, custom Windows & Linux-based workstations & servers. We use only professional-grade components and meticulously engineer every product we sell. And, we back every purchase with a 3-year Warranty on Parts & Labor. The difference between CCS and other manufactures is that we offer more options, better design and engineering using the same components but for a lot less money.
If you or your company are considering the purchase or upgrade of a PC workstation or server, contact us. CCS offers free consultation services and price quotes. Let's design a custom solution that meets your goals and fits your budget.
For more info or to get a quote call (818) 479-4202, or visit the our on-line Custom Shop at https://ccsrents.com/custom-shop/