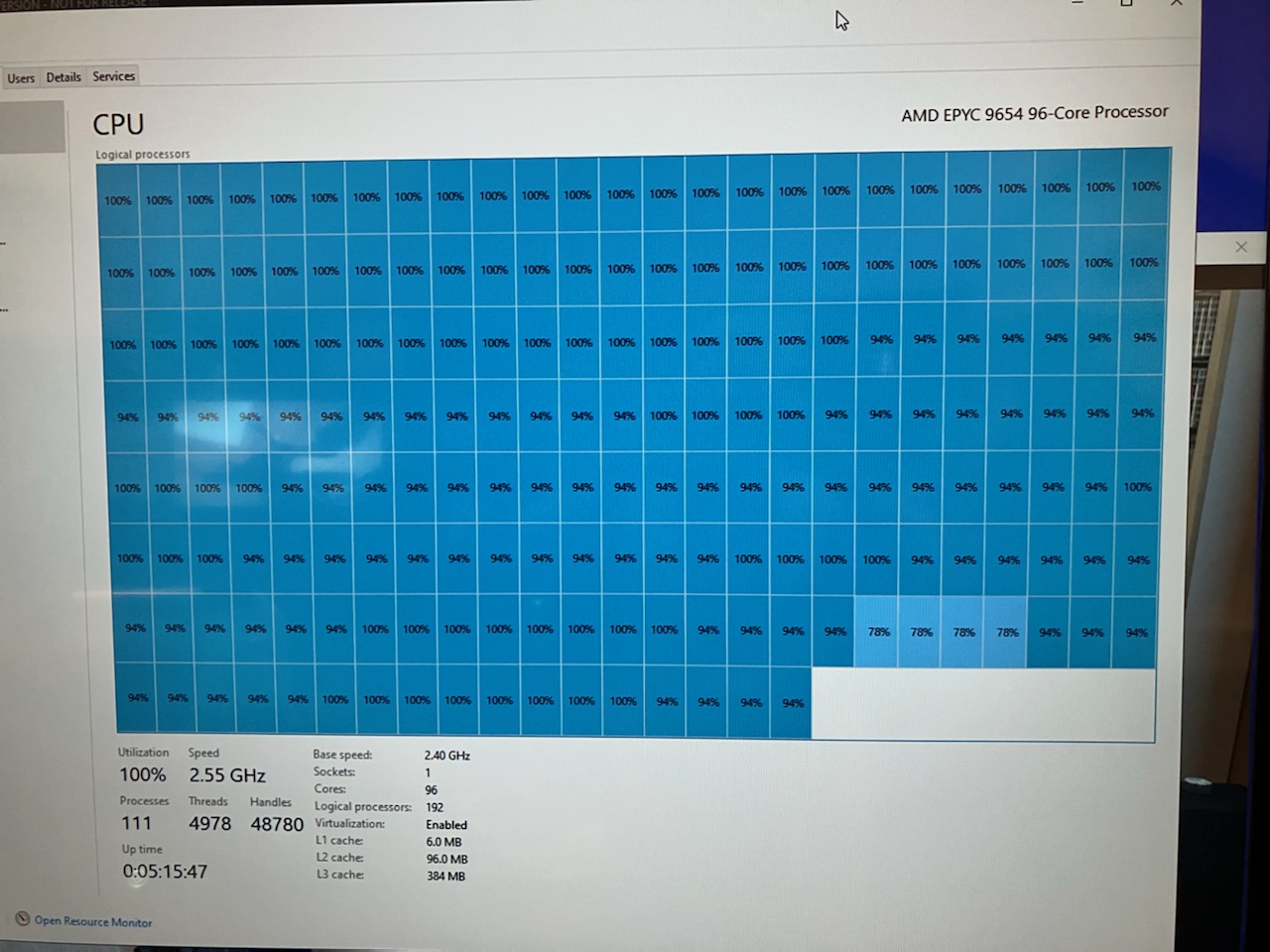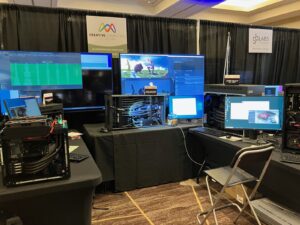 We had an incredible time at this year's HPA Tech Retreat. It was great to see dozens of old friends and colleagues and meet fellow Industry professionals from all over the country. This year we had our full line of Xenowulf liquid-cooled workstations & servers on display – including an AMD EPYC 9654 96-core Genoa processor with dual RTX3090 GPU (Yes, each of those blue boxes represents a CPU core!) It crushed the Cinebench R23 CPU Render Benchmark in a mere 5.5 seconds.
We'll have the new Gigabyte Motherboard for dual-socket Genoa CPU in about a week or so. This will give you the ability to perform up-to 192-core CPU processing with the option to add up-to 5x Nvidia RTX4090, A6000, A100 or the new 80GB H100 for unparalleled processing power. We'll have full production capability by the end-of-April.
If you're tired of dealing with heat, noise and power issues and want workstations & servers that offer reliable, superior performance, give us a call. We have a better solution!