CURRY SICONG TIAN: CCS VLOG CORRESPONDENT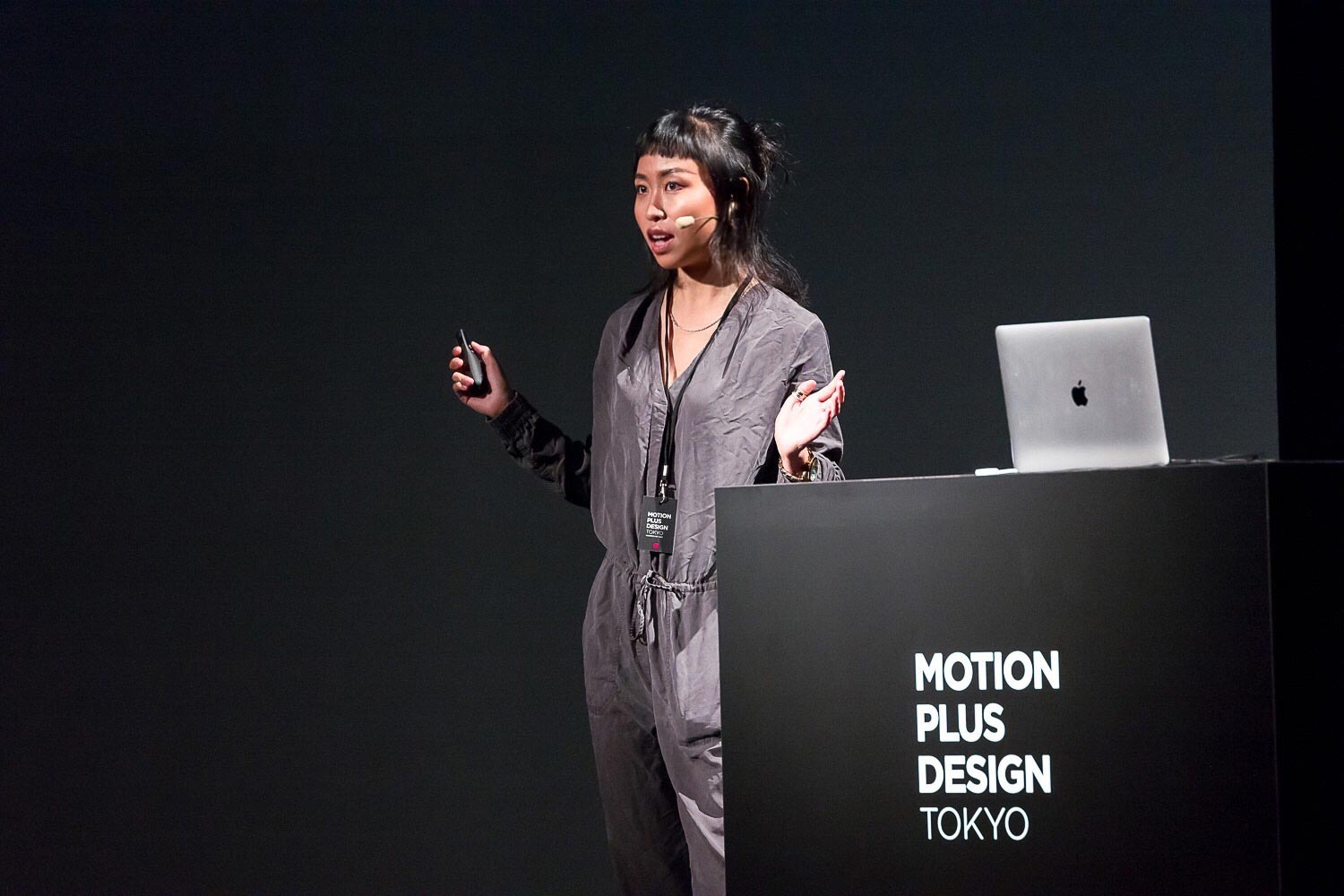 Creative Computing Solutions is excited to announce a new partnership with 2020 Student Academy Award winner, Curry Sicong Tian, as our new vlog correspondent. Curry will be speaking with various artists throughout the industry to discuss their projects, backgrounds, favorite tools & techniques and their approach to the craft. She'll also be reviewing new technologies and how they impact her work from an artist's perspective.
To help you get to know her better, we sat down with Curry to talk about her background, passions, favorite industry tools, and challenges as an artist.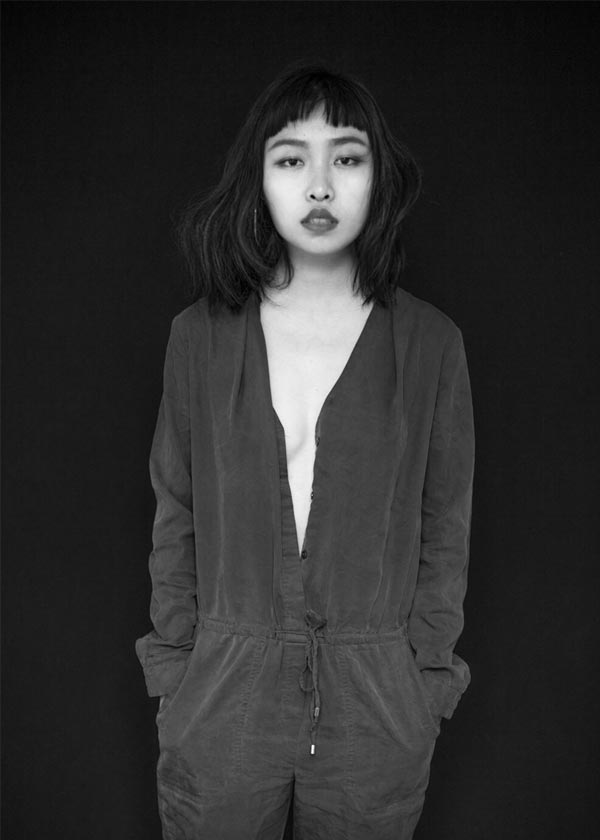 You are a 3D motion designer, concept/digital artist, illustrator, animator, photographer, AND a studio creative director…when did you get into the artistic field and what sparked your interest?
When I was very young, I knew that I wanted to be a storyteller through drawing. At 8 years old, I was super involved in drawing cartoon book covers and really lucky that my parents were extremely supportive and let me do whatever I wanted to do. Through my art, I'm always questioning and exploring the various definitions and expressions of true beauty. Born and raised in China (Shijiazhuang, Hebei), I am aiming to bridge the gap between eastern and western culture, video art and film, expanding beyond into 3D motion graphic and alternative modes of storytelling. I'm always seeking the meaning of true existence and in doing so, attempting to convey the concept of duality in my work. And, for sure, questioning how my Chinese heritage influences me in all aspects.
How did you learn your many crafts?
I enrolled at Beijing's Tsinghua University to study visual communication, minoring in journalism and communication. I am a visual driven person and choosing design as my college major was a big decision for me. I feel very grateful that Tsinghua is not like other schools which just teach photoshop and illustrator, but instead gives its students the freedom to do what they want to do. From the beginning, I liked to express myself through many mediums. I did freelance photography during college to cover my expenses. I also created lots of hand-made mixed media projects then converted them into posters, sharpening my skills with some basic graphic design and poster practice exercises. While I learned a great deal at Tsinghua University, much of my craft was self-taught by watching YouTube, free online tutorials and asking friends how to execute new skills.
Staying on the topic of how you got your start as an artist, what was your first job in this field?
After freelancing photography during college, I shifted my interest toward cinematography. I was in my last year in college and very confused about my future – I felt like there were so many things that I was interested in, but I could not find a way to link them up. This is when I found 3D motion, a great way to combine graphic skills with cinematic storytelling! I applied and got into USC as a master student in animation & digital art, making my move from Beijing to Los Angeles in 2017. After learning the 3D skillset there, I interned at a couple of creative studios in LA, Shapes + Forms and 20th Century Fox, which gave me my start in my field.
Let's talk a bit about what type of work excites you. What has been your favorite job?
Maybe not a "job" but a passion project…my USC thesis, "Simulacra," has been my favorite piece of work so far. It is a multi-immersive experience which integrates live action/motion. The film depicts an elderly Buddhist nun's journey through her memory; a journey to a moment in her past where she and several of her identities enacted a sacred ritual to transform a dark entity into a graceful spirit. It explores concepts of birth, multiple personalities, struggling with self-awareness and ultimately using the power of one's will to turn obstacles into complementary forces.
This project really let me build on my abilities and use many skillsets. "Simulacra" is not merely a 6:10 minute short visual film, it also expands beyond into experimental theater, immersive performance, 3D motion graphic, installation and alternative modes of storytelling in the future. Inspired by nature's movement and the sacred Japanese dance, Butoh, the film transforms classical movement into a synesthesia of immersive experience using a variety of visual and graphic technologies and modes of design. With the use of motion graphic visuals and captivating sound designs, "Simulacra" even entices touch and smell as part of the viewing experience. My personal favorite technologies to play with on this project were capture/3D scan and 3D motion digital art.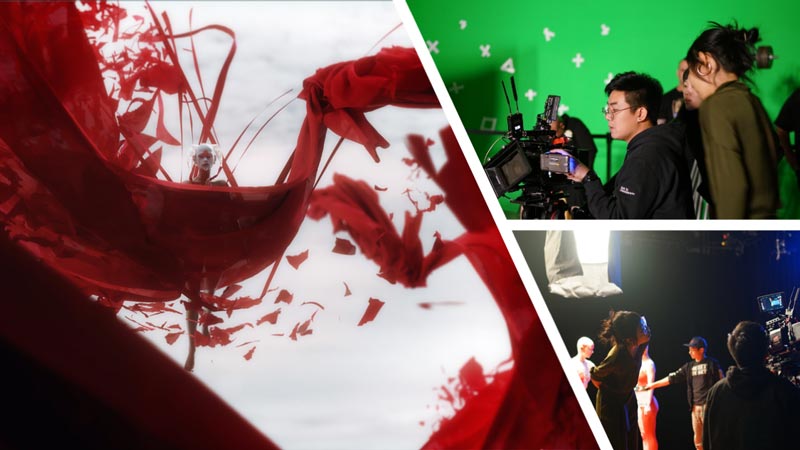 And you won an award for "Simulacra" as well, to make the project even sweeter…
Yes. "Simulacra" won an Oscar for Student Academy Best Experimental.
Can you give us the inside scoop on new things you tried and the biggest challenges you faced making this Oscar-winning short film?
My working process takes on many forms. While I work and conceive, I'm truly and fully led by imagination and intuition, not so much a specific structure. The production was definitely challenging, as we experimented and pushed our imaginations. One example: for "Simulacra," we have three main scenes set in a black background, a greenscreen and the outside desert. I would say the most challenging scene was the desert, because we didn't really know how the weather was going to be, and there is a crunch time allowing us to do the lighting. As the day went on, we were tracking, using and reflecting the sunlight… my DP might have more technical terms for the techniques we used to address the precarious lighting situation.
‍You brought up enjoying playing around with capture/3D and 3D motion digital art with "Simulacra"…let's dig a little deeper into the tech. What applications were the "heroes" of your work on "Simulacra"? And, which is your favorite?
Houdini, PR, AE, NUKE, and Mocap Technique were critical in the making of "Simulacra", but my favorite app used is C4d+photoshop. It is super user friendly, design-driven, and in my opinion, the most efficient way to convey the idea.
‍And, we need to know…Are you a Mac or PC person?
I'm actually both. Macbook for personal use (I love IOS and the look); PC for work and 3d rendering.
On the PC's, I have one machine of my own, which is a 3.6GHz Intel Core i7 9700K 8-Core workstation.
And, CCS just lent me a workstation that I will soon be reviewing on the industry news site soon. It's a 3.96GHz AMD Ryzen 7 3800xt 8-Core workstation.‍
Are there any improvements in hardware or software that you're looking forward to?
I am always looking for a more powerful GPU, bigger storage, and faster render time/real time. With software, a more user-friendly interface, but not node-based interface, is usually a need.
Aside from lagging renders and unfriendly user interfaces, what are some of the challenges you currently face as an artist?
A challenge I face is transitioning from a 3D motion graphics artist working for a company into an artist with creative control over my own projects. I would like to be able to direct and bring to life the stories and visuals and ideas that fascinate me the most. However, finding balance between commercial and contemporary art genres isn't easy. And, as with many artists in town, I find it is not a simple path to get the financial resources, funding, support and representation necessary to get my projects going. It can be challenging to find the mentorship and guidance on how to make this happen.
Hopefully your recent success with "Simulcrus" will help you with that last challenge. Have you found any difficulties with your business this year due to the COVID situation?
I am very lucky that I still have a job and we are working from home, so it's not a big issue for me. But for Student Oscar and for lots of other film festivals we got nominated, my team felt very sorry that we could not attend them in person.
Thank you for sharing your time and your stories with us today. We'd like to end our discussion with one final question…What would you say are your artistic/industry "superpowers," if you will? You're the person the industry comes to for the best…what?
I think I am always bringing up a new point of view. Through my art, I'm always questioning and exploring the various definitions and expressions of true beauty. I'm also a director who is involved in every aspect of the production process. From sending hundreds of Instagram messages to dancers we cast to attending every location scout to ensure production design moves forward with the most specific directions possible. I actively enjoy all the working pieces of film creation and I consider myself lucky to be surrounded by talented collaborators and colleagues who work closely with me as I bring concepts to life.
‍Want to get to know Curry more? Visit her website at www.currytian.com and stay tuned for video vlogs and interviews with Curry right here on our industry news page.