CCS helps LuxMC Score Big at NFL Honors 2021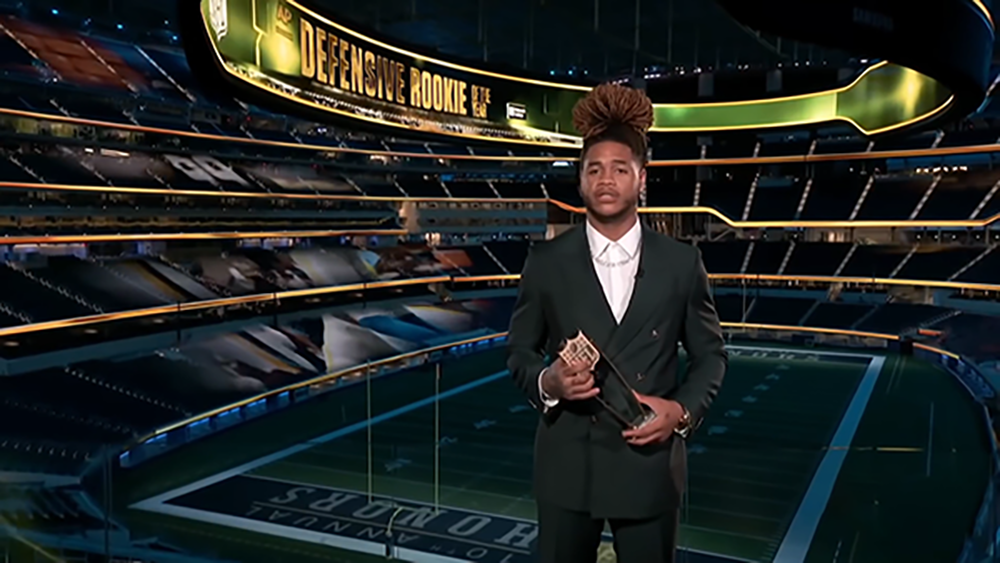 One of our favorite customers, Lux Machina Consulting (LuxMC), designs Virtual Production systems for television, feature film and live event broadcast. Their projects are always technically demanding and require us to provide custom designed computer workstations and systems.
One recent project required PC workstations custom configured for real-time render and playout. "When we were faced with the task of designing and implementing AR solutions of NFL Honors 2021, we found ourselves in need of customizable render machines and we needed them shipped immediately." said LuxMC Associate Producer Sheiva Khalily.
NFL Honors 2021 was a 4x camera shoot using Pixotope AR Broadcast software to capture the multiple camera feeds, tracking data and added 3D-models and outputting multiple 1920×1080 HD feeds all in real-time. Using Unreal Engine to produce photorealistic rendering in real-time, Pixotope requires powerful computer hardware to operate at its full potential. After considering Pixotope system hardware requirements and consulting with LuxMC, we decided to go with a configuration based on an AMD 16-core Ryzen 9 CPU and Nvidia GeForce RTX3080 GPU. Within 3-days we designed, configured, tested and delivered five (5) workstations. Here's the final tech specs:
AMD Ryzen 9 Pixotope Workstation
3.5GHz 3950X 16-Core CPU (All Cores Overclocked to 4.2GHz)
Windows 10-Pro 64-bit OS
128GB DDR4 3200MHz RAM
1TB Samsung 970 NVMe M.2 2880 OS Drive
2TB Samsung 970 NVMe M.2 2880 2nd Drive
1x Nvidia RTX3080 10GB GPU
Intel Dual 10GbE RJ45 I/O
AJA Kona 5 12G 8-Lane PCIe 3.0 I/O
"CCS was able to provide multiple workstations with state-of-the-art gear like Kona 5 I/O cards and RTX3080 Graphics cards for a reasonable price and for that project, it made all the difference." concluded Sheiva.
About Creative Computing Solutions
Creative Computing Solutions rents hi-performance Mac, Windows and Linux computer workstations optimized for creative software applications. At CCS, we know what professional content creators need and expect – that's why we use only the top-of-the line components and meticulously engineer and test each workstation & system prior to rental. We also offer same-day local delivery and next-day FedEx service Nationwide.
Contact us today and discover how application-specific computer hardware design can improve workflows, eliminate bottlenecks and increase productivity.
About Lux Machina Consulting
Since 2013, Lux Machina Consulting has been integrating LED and projection technologies to address VFX challenges and create immersive environments. Today, LuxMC is at the forefront of Virtual Production, In-Camera Visual Effects, Display Technologies and Screen Control. Most recently they've developed a unique workflow using Unreal Engine that gives them the flexibility to make set and background changes in real-time on the fly.