A SMARTER WAY TO OVERCLOCK PROCESSORS – AMD PRECISION BOOST OVERDRIVE v2

OVERCLOCKING CHALLENGES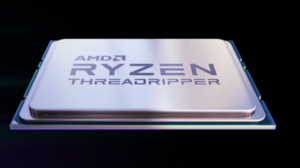 AT CCS we provide our customers with the highest performing workstations and systems available anywhere. Getting the most out of our AMD processors involves a balancing act of overclocking CPU cores to needed frequency levels, keeping CPU temps within safe limits and using the right air or liquid CPU cooling solutions.
In general terms, increasing the base-clock speed of moderate core-count CPUs (6, 8, 12, 16 core) doesn't pose many issues. However, today's high core-count processors (32 & 64 core) present significant CPU cooling challenges even without raising base-clock speed. For example, the heat output from a 32-core CPU is almost triple that of a 16-core processor. As a result, most choose NOT to overclock high core count processors.
OUR EXPERIENCE
A multi award-winning 3D artist asked us to build a workstation that could out-perform his existing 3.7GHz 32-core AMD 3970X Threadripper. He used a mix of single and multi-threaded applications and we felt that an AMD 64-core Threadripper CPU would be the obvious place to start. Despite our concerns that the 2.7GHz 64-core AMD 3995WX Threadripper 'Pro' cannot be overclocked, we gave it a try. Unfortunately, compared to our client's 32-core Threadripper the performance for both single and multi-threaded apps were somewhat better but disappointing.
Next, we tried a 2.9GHz 64-core AMD 3990X. Our initial thought was to overclock all cores but we quickly found that this presented significant CPU cooling challenges along with a risk of 'frying' the $5K processor. Fortunately, we discovered AMD Precision Boost Overdrive (PBO).
BENCHMARK TEST RESULTS
The accompanying benchmark test charts show that the AMD 64-core 3995WX 'Pro' and the 3990X offer similar performance. However, the 3990X processor with PBO v2 clearly outperforms both its non-PBO counterparts. We also included results for 32-core & 24-core Threadrippers, a Xeon Platinum 28-core and dual Xeon 10-core processors.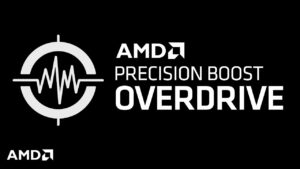 WHAT IS PBO?
In short, Precision Boost Overdrive (PBO) is an 'opportunistic' overclocking mechanism found in AMD processors. It pushes the system power beyond its rated specifications in order to achieve higher performance and offers of a 'best of all worlds' approach not available when performing manual overclocking. You get more cores, more frequency, more often! When PBO it was first introduced there was some question as to whether it provided clear-cut performance benefits. Precision Boost Overdrive v2 is a giant leap forward.
PBO v2 not only raised the base clock of the processor across all cores but also provided increased, longer sustained singe-core boost performance. Most importantly, it kept processor temps well within safe limits.
LEARN MORE
If you'd like to learn more, we highly recommend this YouTube tutorial by AMD's Director of Technical Marketing, Robert Hallock. It is well worth 9:54 of your time: AMD PBO Explained