Xenowulf® is an Engineering Company developing new and revolutionary computer hardware technologies & designs. The Company offers custom built, liquid cooled, multi-CPU / multi-GPU workstations & servers. These Supercomputers are powerful enough to take on the most intense Render, Content Creation, Scientific Research and Machine Learning Workloads.
ENTERPRISE-CLASS SOLUTIONS
Xenowulf® design & engineering sets a new standard of excellence for custom-built High Performance Computing. Delivering Enterprise-Class performance, Xenowulf workstations are designed for 'mission critical' environments where stable, reliable operation is essential making them the ideal choice for Studios, Networks, Facilities and discerning Artists.
Attention to detail and an unrivaled level of craftsmanship is evident in every Xenowulf® system. Each component is thoroughly vetted based on hundreds of hours of testing at the Company's Burbank, California R&D facility.
Xenowulf® service & support are U.S. based. All workstations are made in America using a minimum of 80% U.S. sourced components and come with a 3-Year warranty.
PROPRIETARY CPU / GPU COOLING
Heat is the single most crippling byproduct of computing technology. Xenowulf® liquid cooling systems don't just cool or remove heat but optimize system performance and increase longevity. They also eliminate thermal throttling and effectively reduce thermal fatigue on system components thus delivering stable, consistent, reliable computing power and performance overall.
Xenowulf® proprietary CPU and GPU cooling systems offer unparalleled thermal performance. They incorporate features such as automotive-grade reinforced tubing & clamps, custom quick-disconnect leak proof manifold couplings, custom aluminum / acetal polymer coolant reservoirs, custom solid aluminum CPU / GPU cooling blocks and proprietary PFC modules which monitor fan, pump, thermostat, flow meter and GPU performance.
PRECISION ENGINEERING & DESIGN
The level of precision engineering & unique custom modular design found in every Xenowulf® workstation is best summed-up in a single phrase - "A Look is Worth a Thousand Words".
Xenowulf® proprietary technologies, patented component design & attention to detail sets them apart from any other custom computer manufacturer worldwide.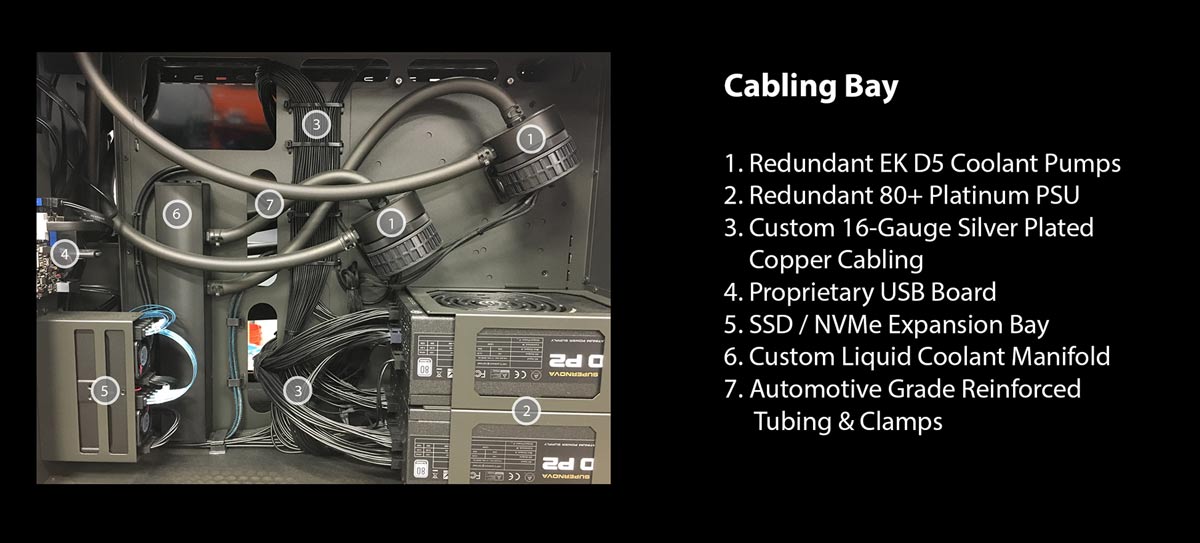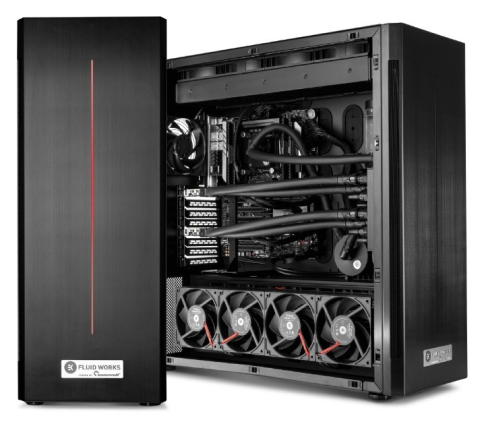 The 'Studio Series' is designed to meet the critical demands of Digital Content Creators. They include single or dual socket processors and up-to 4x GPU while offering whisper quiet operation - virtually eliminating noise pollution from the creative environment. Xenowulf® workstations support Intel & AMD processors and are available in either Deskside or Rackmount enclosures.
No other manufacturer offers this degree of reliable, stable computing power along with 'whisper-quiet' operation. The revolutionary design features easy-to-upgrade and service components and are available in both Desktop or Rackmount enclosures. All Compute Series workstations offer Users years of stable, reliable performance and come with a 3-year warranty.
Dedicated to delivering a superior customer experience, Xenowulf® provides the highest quality products and unmatched levels of responsive service and support. Customer Satisfaction is the top priority!