INTRODUCING OUR "XENOWULF"
192-CORE CPU RENDER NODE!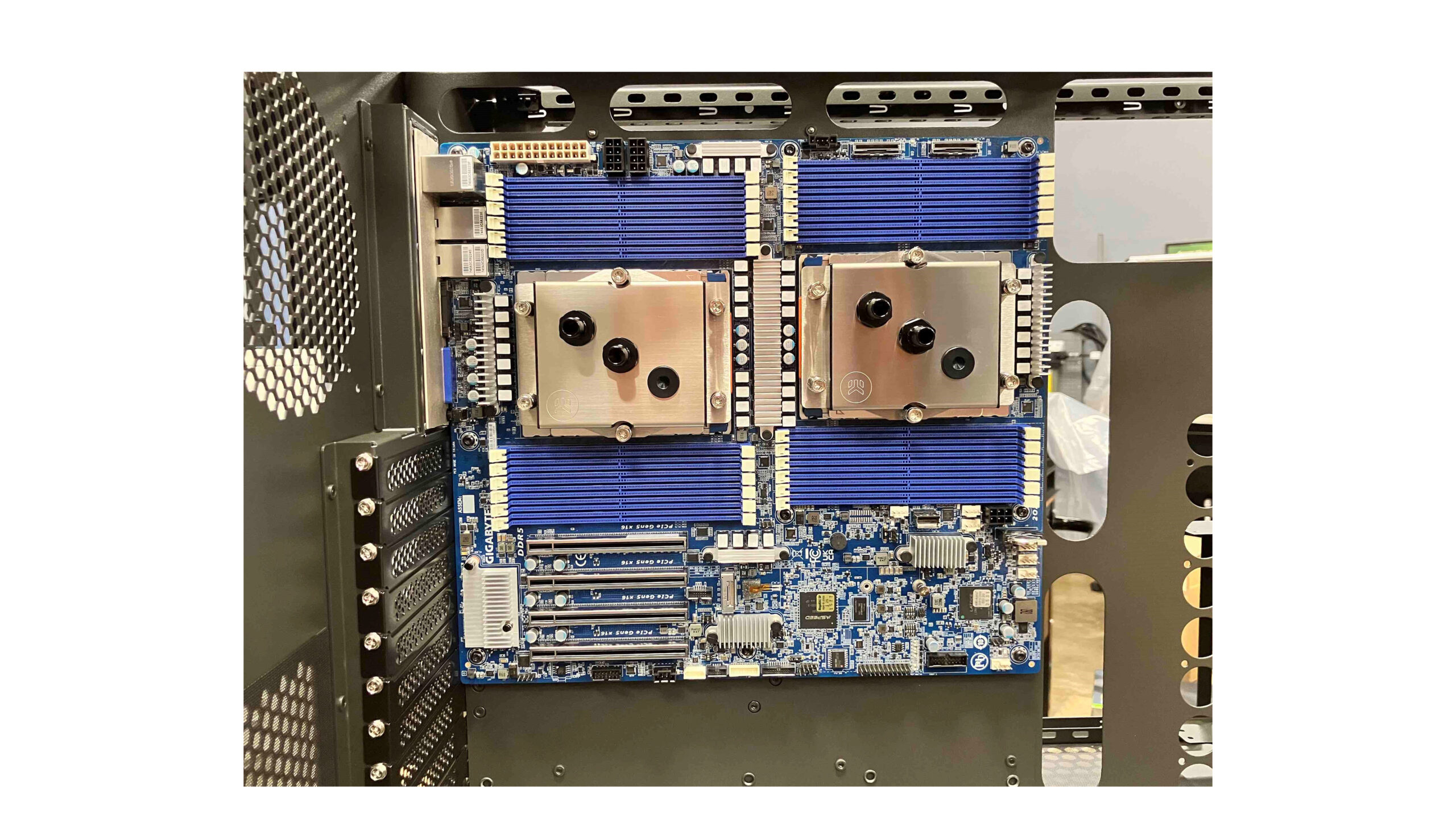 Here's the latest dual-socket Motherboard from GIGABYTE specifically designed for the new AMD EPYC 9004-series of 'Genoa' processors. Currently there's only four of these Motherboards in existence and we're fortunate to own them all. Since the new AMD Genoa processor is larger than its predecessors, we had to design & fabricate new custom aluminum water-blocks.
This new line of AMD CPUs supports 12 channels of DDR5-4800 (up to 6TB memory capacity per socket), 128 lanes of PCIe Gen5, AMD Infinity Fabric/Guard technology, and up to 96 cores. This makes them ideal for critical workloads across cloud, enterprise, and high-performance computing.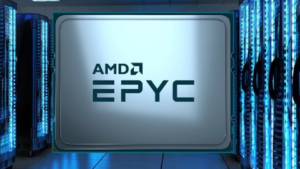 The 96-Core AMD EPYC 9654 is the highest performing server processor in the world. It's built on AMD's Infinity Architecture, offers a base clock speed of 2.4GHz, an all-core boost of 3.55GHz and a max-boost of 3.7GHz. It offers great performance for both heavy and lightly-threaded workloads.
The path to AMD's 5nm 'Zen 4' architecture was paved with many successful generations of EPYC innovations and chiplet designs, and AMD EPYC 9004 Series processors continue this progression. Adding a host of new features to target a wide range of workloads, the new family of EPYC processors will deliver even better CPU performance and performance per watt, and do so on a platform with 2x the throughput of PCIe 4.0 lanes that also has support for 50% more memory channels. For this new platform, GIGABYTE has products ready to get the most out of EPYC CPU-based systems that support fast PCIe Gen5 accelerators and Gen5 NVMe drives, in addition to support for high performant DDR5 memory.
We've just finished building what will be the most powerful Enterprise Class CPU render node found anywhere – a Dual 96-Core AMD 9654 Genoa workstation. That's 192 cores / 384 threads of CPU processing power in a single workstation!!
These systems are available in either full tower or server enclosures, can hold up-to 4TB of DDR5 4800MHz RAM and up-to 4x Nvidia GPU. And like all Xenowulf Systems, there's never any thermal issues.
We don't know of any other computer manufacturer offering this level of precision engineering & performance.  If you'd like more information or to arrange a demo, contact us at (818) 479-4202 or info@CCSRents.com.